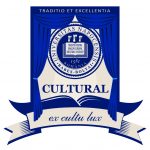 Echinox Journal is a biannual academic journal in world and comparative literature, dedicated to the study of the social, historical, cultural, religious, literary and arts imaginaries
Editor: Phantasma. The Center for Imagination Studies, Faculty of Letters
Publisher: Babeș-Bolyai University, Cluj-Napoca, Romania
Print: Megaprint, Cluj-Napoca, Romania
General Information  |   Editorial Board  |  Archive  |  Calls for Papers  |  Guidline for authors  |  Peer-review Process  |  Ethics and Malpractice
Echinox Journal complies with COPE Principles of Transparency and Best Practice in Scholarly Publishing, abiding by its guidelines as regards the issues of plagiarism, fraud, data fabrication, authorship, intellectual property, conflict of interests and confidentiality.
The contributors are invited to submit only original articles; they are required to give full acknowledgement of their sources and to use the appropriate system of quotation and referencing for all ideas and theories by other authors.
The editors strongly disavow any research misconduct and will take appropriate measures against articles and authors guilty of fraud such as plagiarism, citation manipulation, data falsification, text fabrication, etc. For articles potentially suspected of fraud, an antiplagiarism program (iThenticate) will be used.
Any article suspected of malpractice will be sent back to the author, with indication of the suspect elements and a clear warning. Any article proven as fraud will be rejected from publication and the author will be permanently banned from collaboration with the journal.
The editors encourage the readership to signal any malpractice that may be found in the texts. In these cases, the editors will follow COPE's guidelines for dealing with the malpractice allegations.
Any published article subsequently proven as fraud will be deleted from the site. Depending on the nature of the fraud, a correction, a clarification or a retraction will be published on the site, and the malpractice will be publicly exposed. An apology to the plagiarized author will be issued.
The authors assume all responsibility for the ideas expressed in the materials published. The opinions are the author's own and do not express the editors' standpoint.