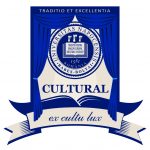 Echinox Journal is a biannual academic journal in world and comparative literature, dedicated to the study of the social, historical, cultural, religious, literary and arts imaginaries
Editor: Phantasma. The Center for Imagination Studies, Faculty of Letters
Publisher: Babeș-Bolyai University, Cluj-Napoca, Romania
Print: Megaprint, Cluj-Napoca, Romania
General Information  |   Editorial Board  |  Archive  |  Calls for Papers  |  Guidline for authors  |  Peer-review Process  |  Ethics and Malpractice
In order to be accepted for publication, submissions will be individually assessed by experts in the general domains of the journal and in the specific topic area of the issue.
Echinox Journal practices an open peer review.
Each article is evaluated by three reviewers:
– Domain peer review: the director or a member of the editorial staff assesses the article and decides if it fits the general profile and scope of the journal
– Thematic peer review: the issue coordinator assesses the scientific quality of the article and its relevance to the specific topic of the issue
– Language peer review: a language supervisor checks out whether the article demonstrates linguistic correctness and register appropriateness (in English or in French)
The peer reviewers will make use of the journal's
The decision concerning the publication or rejection of the article will be communicated within two months of the submission deadline.
Editorial Board:
Paolo Bellini (Universita degli Studi dell'Insubria, Italia) – paolo.bellini@uninsubria.it
Stefan Borbely (Babes-Bolyai University, Cluj, Romania) – stefan.borbely@gmail.com
Anna Caiozzo (Université de Paris VII, France) – a.caiozzo@free.fr
Ruxandra Cesereanu (Babes-Bolyai University, Cluj, Romania) – ruxces@yahoo.com
Sanda Cordoş (Babes-Bolyai University, Cluj, Romania) – sandacordos@yahoo.fr
Arnaud Huftier (Université Les Valenciennes, France) – arnaud.huftier@univ-valenciennes.fr
Boris Lanin (Moscow Academy, Russian Federation) – borial2003@yahoo.com
Efstratia Oktapoda (Université de la Sorbonne, Paris, France) – efstratia.oktapoda@paris-sorbonne.fr
Ovidiu Pecican (Babes-Bolyai University, Cluj, Romania) – pecolino999@yahoo.com
Doru Pop (Babes-Bolyai University, Cluj, Romania) – doruaurelpop@yahoo.com
Mihaela Ursa (Babes-Bolyai University, Cluj, Romania) – mihaela_ursa@yahoo.com
Gisele Vanhese (Universita della Calabria, Italia) – gvanhese@libero.it
Philippe Walter (Université Stendhal – Grenoble 3, France) – philippe.walter2@wanadoo.fr
Jean-Jacques Wunenburger (Université Jean Moulin – Lyon 3, France)  – jean-jacques.wunenburger@wanadoo.fr
Language revision
English : Carmen Borbély (Babes-Bolyai University) – carmenborbely@yahoo.com
French : Andreea Bugiac (Babes-Bolyai University)  – a.hopartean@yahoo.com