Editor: Corin Braga
The members of the Center for Imagination Studies organized a series of dialogues, starting from 2002. Each member presented an original concept he/she was working on, and then his colleagues started a dialogue and a debate around it. The concepts discussed during these round tables were: The anarchetype (Corin Braga), Deprogramming the Brains (Ruxandra Cesereanu), Places of Memory (Ovidiu Pecican), Cultural Resistence (Sanda Cordoş), Quality Methods in Image Analysis (Doru Pop), Transition and Reconstruction of the Civil Society (Marius Jucan), Fiction (Mihaela Ursa), Three-head Postmodernism (Cornel Vâlcu), Phenomenological Aesthetics (Horea Poenar) and A No-Memory Generation (Ştefan Borbély). The debates were published in a volume entitled Concepts and Methods for Imagination Studies, with Polirom Editing House in Iasi.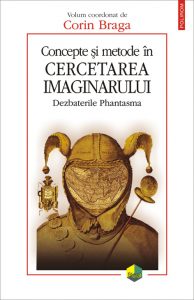 Concepte și metode în cercetarea imaginarului
I – DezbaterilePhantasma
A second series of dialogues, organized between 2008-2020, featured scholars from outside the Center, invited to present their researches. The scholars partners invited and the concepts discussed were Cosmodernity (Basarab Nicolescu), Holarchy, asymptotic metaphors and fractals (Mircea Cărtărescu), Anthropomorphin (Călin-Andrei Mihăilescu), Myth-Topia (Paolo Bellini), The Amazons (Adriana Babeți), Ero-sophia (Caius Dobrescu), Graphic Novels (Ion Manolescu) and Heuristics of Fear and New Humanisms (Laura T. Ilea). A second volume was also published with Polirom Editing House in 2021.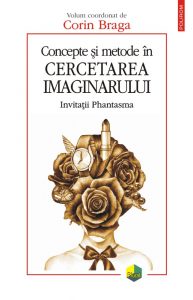 Concepte și metode în cercetarea imaginarului
II – Invitații Phantasma
Dezbaterea 21 – Laura Ilea
Dezbaterea 20 – Ion Manolescu
Dezbaterea 19 – Caius Dobrescu
Dezbaterea 18 – Adriana Babeți
Dezbaterea 17 – Paolo Bellini
Dezbaterea 16 – Călin Andrei Mihăilescu
Dezbaterea 15 – Mircea Cărtărescu
Dezbaterea 14 – Basarab Nicolescu
Dezbaterea 13 – Ruxandra Cesereanu, Ion Manolescu
Dezbaterea 12 – Paul Cernat, Ion Manolescu, Angelo Mitchievici
Dezbaterea 11 – Ștefan Borbely
Dezbaterea 10 – Horea Poenar
Dezbaterea 9 – Cornel Vâlcu
Dezbaterea 8 – Mihaela Ursa
Dezbaterea 7 – Marius Jucan
Dezbaterea 6 – Diana Adamek
Dezbaterea 5 – Doru Pop
Dezbaterea 4 – Sanda Cordoș
Dezbaterea 3 – Ovidiu Pecican
Dezbaterea 2 – Ruxandra Cesereanu
Dezbaterea 1 – Corin Braga